PROGRAMS FOR CHILDREN
There is no time better than now to introduce your child to music and you can start doing so at any age. Exposing music to toddlers pre-exposes them to the social group dynamic that they will experience in kindergarten while piquing their interest and passion for music.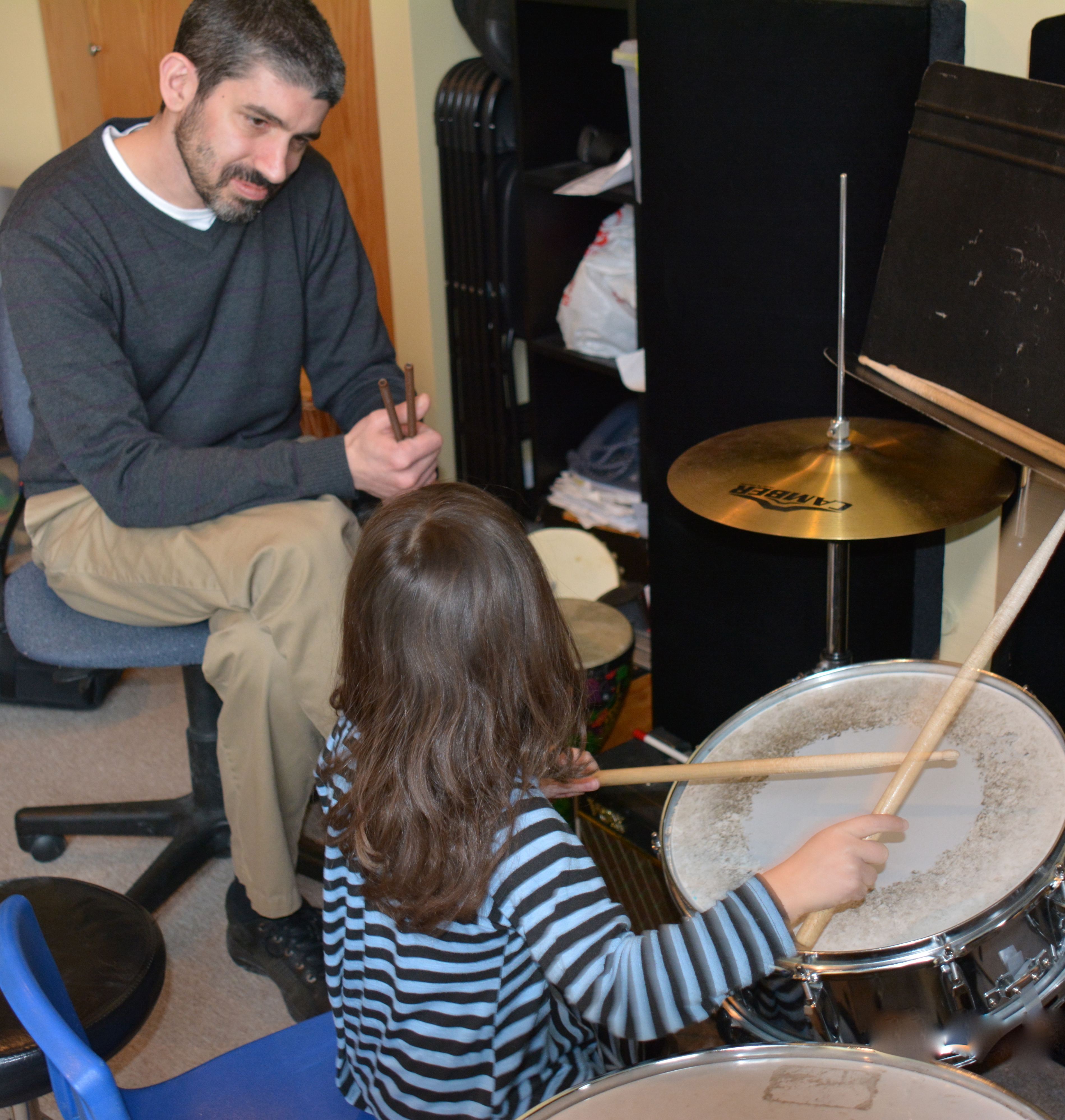 Scientific studies show that students who play musical instruments excel in mathmetics and critical reasoning that is important in problem solving.
"Every Child is an artist but he problem is how to remain an artist once he grows up"
Children who study musical instruments learn the valuable skill of time management this is so important in everyday living but something is not taught in school.
There is a unique opportunity as children are entering kindergarten to introduce them to studying music in a private setting where will work one-on-one with a teacher. All of the benefits of learning to play an instrument have been observed in those who 'read' music. All of our private lessons focus on learning to read music. Consider this opportunity:
Give them a headstart on learning the self-discipline of time management; a powerful life skill

Fabulous and unique (adjective) opportunity to bond with your child in learning something

Builds self-confidence and sense of accomplishment through experiencing public performance.

Cultivates an appreciation for the arts and culture at a very young age
Toddlers/Pre-Schoolers
Earlybirds! Pre-school Classes
This program is for toddler and preschoolers. These classes are a designed to introduce and foster your child's natural enthusiasm for music through a language based curriculums. The class sizes are small to
Ages 5 and Up
Piano lessons- All of our lessons are reading and traditional based. Our lessons are taught on real acoustic pianos by teachers are great at building on your child's excitement and passion for learning. (read more)
In addition to the traditional piano lessons, we also offer jazz lesson for students who are looking to do something a little outside the box. This is particularly ideal for students who are looking for something outside the box in order to keep their attention. (read more)
Voice/Piano Lessons- All of the benefits of learning are observed on those who read music. We strongly encourage students who want to learn to sing that they also learn to read music in tandem with voice lessons. Our teachers will teach children to sing and dedicate part of the lesson towards learning to play the piano. (read more)
Violin Lessons- Famed violin pedagogue Dr. Suzuki built his theory that all children learn to read and speak Japanese naturally so they should therefore be able to learn the violin similarly. While certain principles of his teaching are debateable, in undeniable that his philosophies and teaches cast a huge spot-light in mainstream thinking on the learning to play the violin at a very young age. (read more)
Guitar Lessons- The guitar is always a popular choice for students around the page of 10. The popularity of teaching violin to students at ages as young a 3 using smaller instruments opened the door for guitar to also be taught similarly.
Students can begin learning guitar as young a 5 using smaller scale guitars. They will learn to read traditional musical notation. (read more)
Drums Lessons- Drums are a great choice if you aren't sure which instrument to choose for your child for lessons. They offer students a solid foundation of music principles should they decide to change to another instrument later.
Our lessons will teach students to read traditional rhythmic notation. Students will learn to accompany different musical styles.