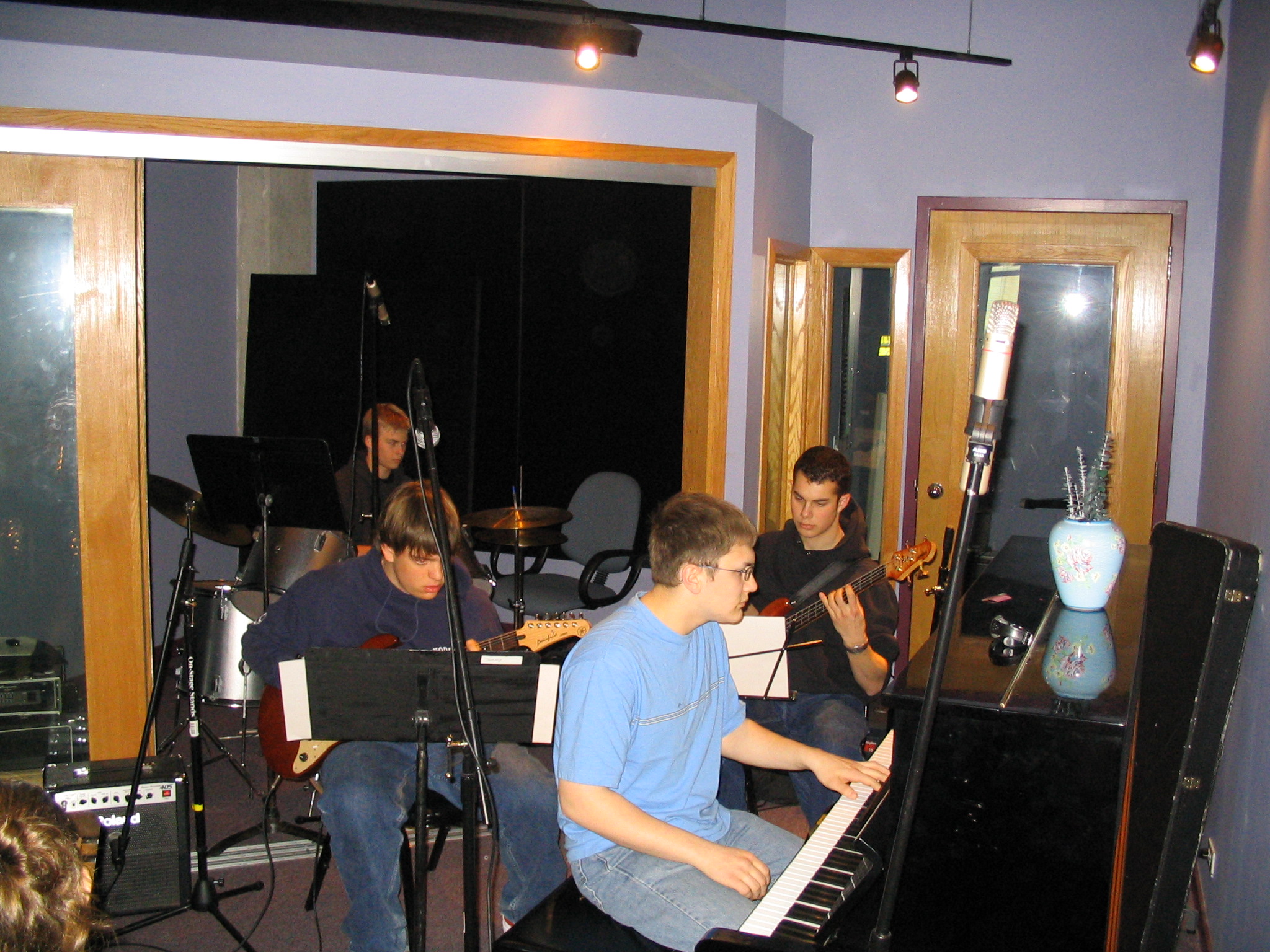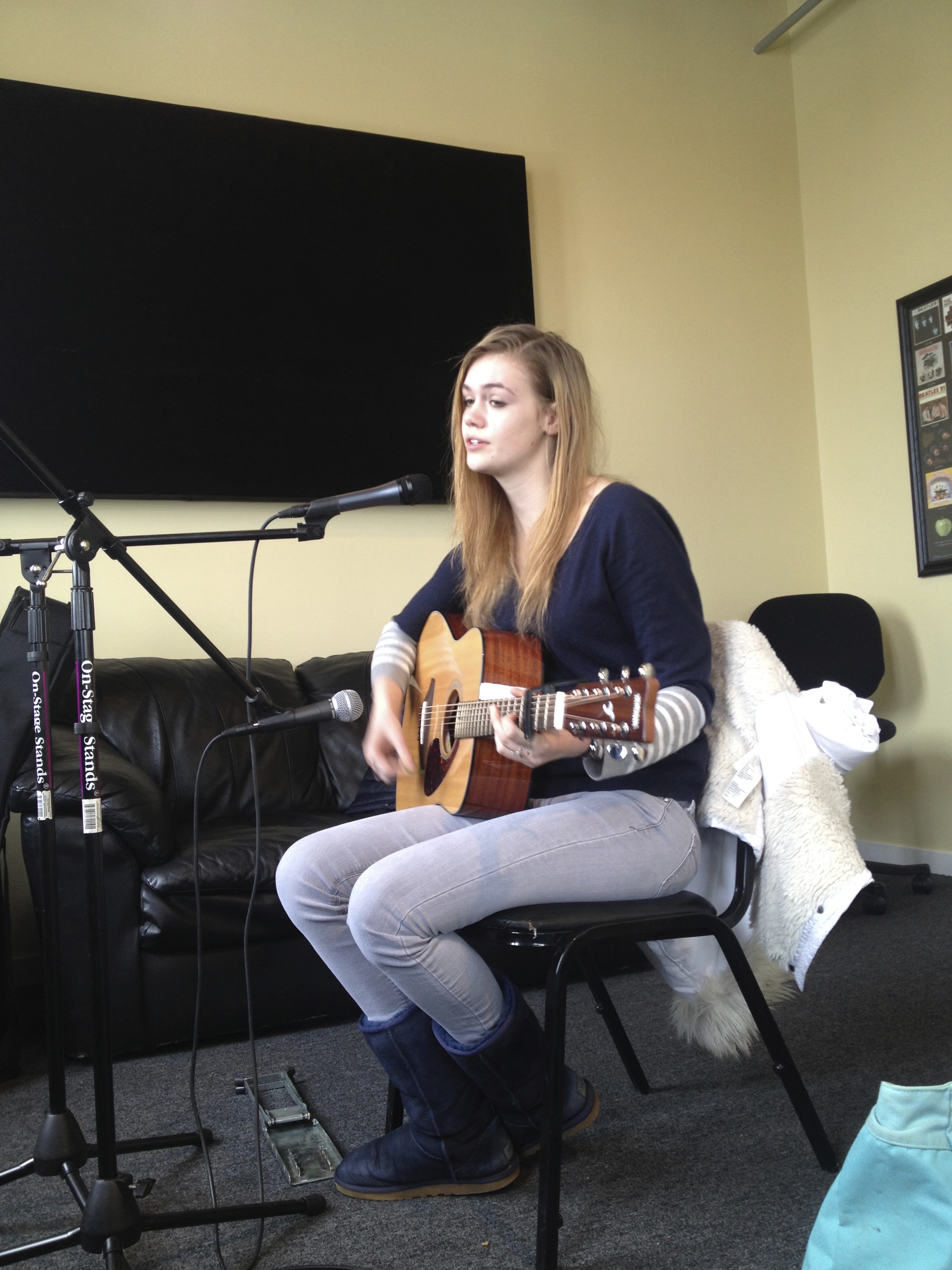 We offer something for teens of all skills levels
U.S. Department of Education data show that students who report consistently high levels of involvement in instrumental music during the middle- and high-school years show "significantly higher levels of mathematics proficiency by grade 12."
~ James Catterall, Richard Chapleau, and John Iwanaga, "Involvement in the Arts and Human Development," 1999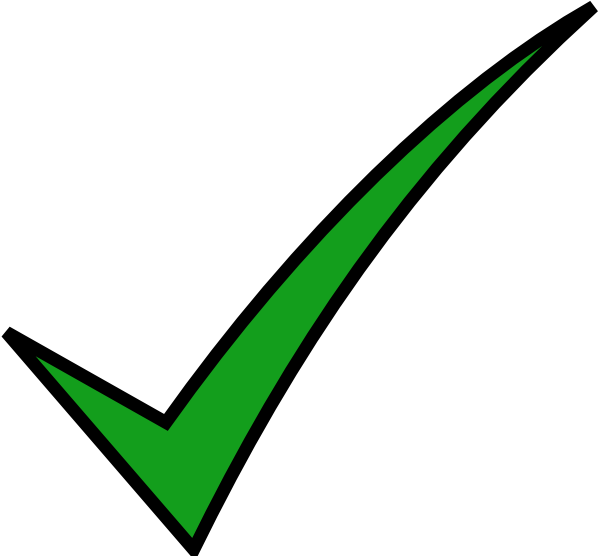 We have all kinds of teenage students come through our school. We have coached a 13-year old band perform at Lollapalooza and even even youtube singing sensations.
We offer college pre-training for serious students looking to gain acceptance into musical programs. We have students gain acceptance into top music curriculums across the country.

We also provide teenage students who aren't looking to gain acceptance into collegiate music curriculum

We offer a range of popular instruments for private lessons: Piano, Guitar, Voice, Harp, Bass, Drums, Saxophone, Clarinet, and Drums.
We offer lessons during the day, afternoon, in the evenings and on Saturdays.

Private lessons are offered in 30, 45 and 60-minute increments.
Lessons that we offer
We offer acoustic, folk, classical, and electric guitar lessons.
We offer piano lessons in classical and jazz. We also have lesson for singer songwriters.
Students will learn training and proper technique for natural singing. We can help students prepare for auditions or roles they might be performing in.
The violin is a beautiful instrument which can be studying at any age.
Saxophone/Clarinet/Flute Lessons
We offer lesson in classical, jazz, and popular styles form a real hip teacher.
Double and Electric Bass Lessons
Everything you teenager needs to know about playing bass and carrying a bassline in any style or musical group.
Most high school drum students are in bands. We also offer music band coaching to help teenager's band prepare for gigs.
The string instrument that your neighbors will love when you practice! We offer traditional pedal harp lessons. We can help you find a harp to rent for your practicing.
Frequently Asked Questions
How to I get started?
Call us to find a time slot in one of our teacher's and we will get your child started this week if possible. We are working on an online registration system which we will have soon but for now please call us to get registered over the phone and so we can learn more about you.
When can my lessons begin?
Right away!! Just give us a ring or send us an email and tell us when to contact you.
How much do the lessons cost?
We offer packages of 4, 8, and 16 lessons in increments of ½-hr, ¾-hr and 1-hour durations.
There is a registration fee due at least one day BEFORE the first scheduled lesson. You can read our rates on our tuition page.
How do I choose a teacher?
If the student is a complete beginner any of our teachers will suit you just fine. If you have been studying music for a while you may want to choose a teacher with a particular style emphasis. You can read about our teachers on the teacher BIO page.
What time slots are available?
These are always changing and it varies depending on the instrument. Many of the schedules for different instruments are available online on our schduling site where you can book your first lessons. Call us or email us and let us know your availability and we will let you know what we have available.
Do we offer trial lessons?
Yes. We do offer complimentary 30-minute trial lessons but do REQUIRE students pay our registration fee BEFORE the day of the first scheduled lessons. We have students with the best intention will even forget about their lessons but somehow remember when have paid this fee.
We can't guarantee the time slot won't be taken by another student the following week until you register for future lessons. Call us to reserve a time slot for a trial lesson.