Our Teachers

Richard Schieler | Guitar

Richard Schieler is a Chicago area native (aka suburbs). Barely out of college, Richard founded the Chicago School of Music in 1998 when he walked into this little store on North Ave simply looking for a teaching job to supplement performing. He has been teaching since, and at the time, he co-authored an early childhood curriculum and oversaw the development of one of the first distant learning programs in music. Around that time, Schieler developed the pedagogical model for the school to which the success of the school is attributed. He was been used as a source of many publications on the subject of music education. Many of his students have gained acceptance into top music programs. Schieler studied with Claire Callahan and earned a B.M. at CCM- University of Cincinnati and with David Sussman at Harper College. His top musical faves are the Beatles, Bach, Wilco, Neil Young, and Johnny Cash. When not doing things music related Richard
might
be reading, writing, exercising or cooking.
A native of Knagawa, Japan, Yukiko Fujimura actively plas recitals of solo and chamber music, as well as concerti with orchestra. She won prizes at numerous competitions, inclduing the Stanislaw Moniuszko International Competition of Slavic Music in Lithuania, Music Teachers National Association Young Artist Performance competition in Wisconsin, Ball State University Concerto Competition, and Yokosuka International Piano Competition in Japasn, In 2011, she appeared with Belarusian National Symphony in Minsk, Belarus, as a soloist performing Prokofiev's Piano Concerto No. 1 under the baton of Andrei Galanov.
Yukiko earned her Doctorate in piano peformance at Ball State Univerity where she held a full teaching assistanship. During her academic studies, she recorded a two CD set of Samuel Barber's "Complete Works for Solo Piano", the first recording to include the composer's recently published early works. Her primary teachers includes, Ray Kilburn, Alexandre Dossin, Penelope ceechini, Yoshiaki Yano, and Junko Taguchi. She has also received guidance from many musicians including Noel Flores, Pavel Gililove, Asaf Zohar, and Dina Yoffe.
In addition to regularly performing, Yukiko enjoys collaborating with other musicians in the greater Chicago area. She is an active member of the Music Teachers National Association and server on the board for the Northwest Suburband Music Teachers Association.
Grammy Award Winning Singing and Performing Techniques
Specializing in Rock, Pop, Blues, Country, Jazz and Musical Theater
Personalized State-of-the-Art Instruction
Vocal Health, Freedom & Confidence (Balancing the Mind and Body)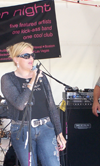 Tamara is an internationally respected Voice Teacher and Performance Coach. She is the founder, creator and inspiration behind 'The Progressive Singer's Vocal and Performance Techniques'. Tamara has a colorful and versatile musical background which includes voiceovers and jingles, singer/songwriter/guitarist, studio producer and talent development. She has taught numerous touring and recording artists, Grammy Contenders and Dove Award Winners on major and indie labels; RCA, Sony, Atlantic, A&M, Jive, Decaydance, Fueled by Ramen, and IRIS Records; also, TV and screen artists on VH1 and MTV, Lionsgate and Warner Brothers Films. She has also worked with winners and finalists on American Idol, America's Got Talent, America's Next Big Band, and Rockstar. Tamara is also the Voice Teacher and Judge for "The Voice of McDonald's", which is there incredible International version of "American Idol"; and through this life changing event she has had the pleasure of working with such greats as; David Foster and Fantasia. Tamara has produced and recorded a CD "Unlimited Love" which was up for several awards, and is currently writing and producing a book, DVD and CD of her Progressive Singing and Performance Techniques for release in the Fall of 2012.
She has taught 1,000 of artists not only privately, but reached them through Master's Classes, Recording Studio Production Classes, and several Workshops as the featured Clinician.

Julia is a Chicago-based violinist and active chamber musician. A native of the Washington DC area, Julia started playing the violin at age 5. She continued to pursue her violin studies at Peabody Preparatory with Rebecca Henry, after which she attended Northwestern where she earned her Bachelor's degree of Music under the tutellage of Blair Milton. Ms. Birnbaum recently completed a two year fellowhip with the Civic Orchestra of Chicago, the training orchestra to the Chicago Symphony Orchestra and recently played as concertmaster under the baton of Lorin Maazel at the Castleton Music Festival. She has also attended Aspen Music Festival, American Institute of Musical Studies in Graz, Austria, CIM's Encore School for Strings, and Indiana University String Academy. Additionally, Ms. Birnbaum has performed with the New World Symphony, the Illinois Symphony, the Aspen Opera Theater Orchestra and the National Symphony Young Associates program. Ms. Birnbaum is also currently teaching violin at the YOURS project, an El Sistema-based program dedicated to building a system of youth orchestras on the west side of Chicago.
Teaching philosophy
My philosophy on teaching entails a mixture of the techniques I was raised on. I originally studied the Russian School of violin, which focuses on emotional performance with an emphasis on rapid technique development and note-reading. During my time at Peabody Preparatory, I was introduced to the Indiana University school of thought created by Mimi Zweig, which focuses on sound development and complete comfort while playing the instrument. My teachers Rebecca Henry, and later my pedagogy professor Stacia Spencer at Northwestern University, helped me completely immerse and understand how to teach these techniques effectively and efficiently. Today, my students are taught through both ear-training (singing, clapping, listening) and note-reading to become the most well rounded and fluid violin players possible.
As a student
When I was five years old, I asked my parents if I could play the violin and I immediately became very serious about my studies. I took violin lessons twice a week and practiced several hours every day. My mother even took meticulous notes at every single one of my violin lessons until I was old enough and then attended my lessons alone! I was constantly occupied with violin throughout my developmental years and played in as many orchestras as possible. Every summer, I would attend a music festival and focus on violin intensely throughout the summer months. I started studying at Peabody Preparatory when I was 11 and studied piano, music theory, music history, and chamber music every Saturday. My life has been completely music driven and I wouldn't change anything about it!
Other Activities
Outside of music, I enjoy reading. long-distance running, and exploring the city of Chicago! Especially with my new adopted puppy named Jerry.

Sammi Block, mezzo-soprano, graduated with a Master of Music in Voice Performance program at North Park University in Chicago. A native of Appleton, WI, Sammi moved to Chicago after receiving a Bachelor of Arts in Music Education degree from St. Olaf College. Since entering the Chicago music scene in 2006, Sammi has taught voice, choir, piano, and music theory. She has experience with many musical genres, including: classical, musical theater, opera, and pop. Ms. Block currently performs with the Chicago Symphony Chorus, Grant Park Chorus, Bella Voce, Chicago Chorale, and St. Chrysostom Episcopal Church".
Philosophy
I believe that any individual's spirit, mind, and body can be enhanced by experiencing and engaging in musical activities. I strive to build on each student's unique talents and creativity by offering new musical perspectives and encouraging them to take risks. I provide a trusting and comfortable environment, where students are free to express themselves, and I challenge them to use their body as a personal instrument to develop their singing technique. It is my intent to help people communicate thoughts and emotions through their singing in a healthy, expressive manner.
Teacher
I have a Bachelor of Art degree in Vocal Music Education from St. Olaf College, and I currently finished my Master of Music degree in Vocal Performance from North Park University. I taught choir, piano, and music theory for two years at a Chicago public high/middle school. I have been teaching private voice lessons for students of all ages for the past seven years.
Performer
I currently sing with Chicago Symphony Chorus, Bella Voce, The Chicago Bach Ensemble, Chicago Chorale, and the choir at St. Chrysostom's Episcopal church. I played the lead role in the North Park production of the opera "The Masque of Angels" by Dominick Argento, and the Third Lady's in North Park's production of Mozart's "The Magic Flute".
Daughter/Sister/Friend
I grew up in Appleton, WI, with my parents, two younger sisters, and our two dogs. We love spending time together and try to see one another as often as possible. Now that I live in Chicago, I take advantage of all that the area has to offer. My favorite activities are singing in concerts, attending concerts and productions of all musical genres, jogging along the lake, playing beach volleyball, trying new foods, attending sporting events, seeing the beautiful sights and interesting people, and having long talks with good friends.

Kate Carter earned her Doctorate of Music from Northwestern University, where she was the teaching assistant to Gerardo Ribeiro. Kate received prizes at numerous competitions and participated in international music festivals. Kate is a member of the Chicago Q Ensemble, a string quartet dedicated to performing new music and classic works. Kate is also the Assistant Concertmaster of the Elmhurst Symphony. She has also been featured on recordings of both classical and rock music. Kate is an enthusiastic teacher who loves to incorporate games and humor into lessons. It is called "playing" an instrument, after all! As a teacher, she strives to foster not only a strong foundation in music fundamentals, but also a lifelong love of music .
Kate Carter grew up in Los Alamitos, CA. She fell in love with the violin at a young age and has been hooked ever since. Since leaving CA for music school, Kate lived on the East Coast before finally settling in the Midwest. She loves to be near water, so she is grateful for Lake Michigan.
When Kate is not teaching or performing music, Kate enjoys athletics including running, swimming, dancing, and yoga. She also loves to read.
Julie DeBoer I Voice, Piano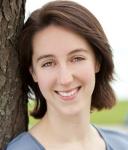 Julie DeBoer, mezzo soprano, received a B.M. in voice from Lawrence University in 2010 and an M.M. in voice from Northwestern University in 2012. At Northwestern, she appeared as Orlofksy in Die Fledermaus, Nancy in Albert Herring, and the Third Spirit in The Magic Flute. She has also sung with numerous groups in Chicago, including Music of the Baroque, the Chicago Symphony Chorus, the William Ferris Chorale, and the Oriana Singers. In addition to her vocal experience, Julie has served as an accompanist for various ensembles, including a freshman voice class at Northwestern. She has taught voice, piano, and music theory to students of all ages and experience levels.
---
Kayleigh Butcher | Voice
Kayleigh Butcher spent the majority of her life in St. Louis, where she began her musical studies. She enjoys all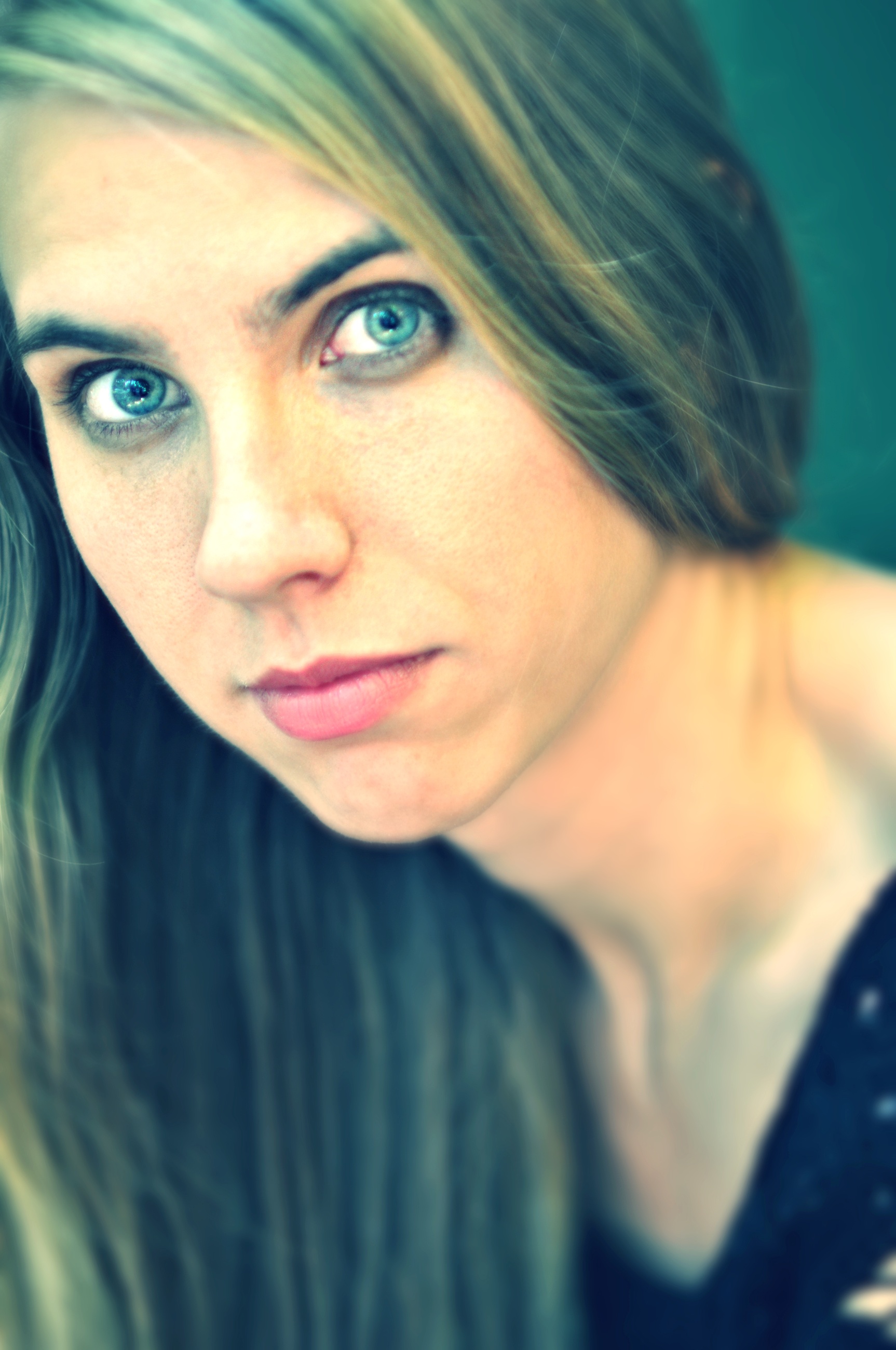 types of repertoire ranging from the early Baroque to musical theatre to contemporary music.
An active performer, she has recently been seen performing in Kansas City, Toledo, Chicago, and NYC in Todd Goodman's Night of the Living Dead, Kafka's Women by Kaderakbek, Smashed by James Barry, Jamie Leigh Sampson's one act opera Wearing White, and in a.per.io.dic's John Cage Festival, Puccini's Suor Angelica, Handel's Acis and Galatea, Monteverdi's L'incoronazione di Poppea, Mozart's Requiem, Bach's Cantat BWV 4, and in various Lyric Opera of Kansas City productions such as Aida, John Brown, Camelot, The Pirates of Penzance, The Magic Flute, and Les Pecheurs de Perles.
Kayleigh graduated with a BM in Voice Performance from the UMKC Conservatory of Music and received her MM from Bowling Green State University. She specializes in musical theatre, opera, classical, and contemporary singing. She also tutors in French and German. Her goals include performing the hardest music around and passing off all of her musical knowledge to her students in whatever style of singing they are interested in.
Aaron Getsug | Saxophone/Clarinet
Aaron Getsug grew up on the north side of Chicago. He was fortunate enough to be able to take advantage of the great schools that Chicago has to offer. At age 11 Getsug began studying baritone and alto saxophone with Ernest Dawkins at the AACM School of Music on Chicago's south side and joined The South Shore Youth Jazz ensemble on 1st chair tenor saxophone at age 16. South Shore was led by Ron Carter under Gallery 37 funding. Both Dawkins and Carter together are responsible for some of the best jazz musicians on the Chicago and International scene's today. Getsug attended Berklee Music College for Saxophone studies with George Garzone and Frank Tiberi of the Woody Herman Orchestra. Theory, ear training, composition, harmony, composition and theory were also studied at Berklee. At this time Bb clarinet, bass clarinet and EEb contra alto clarinet were studied with Peter Kokinias at The Boston Conservatory. Getsug held the EEb contra alto clarinet chair in The Boston Conservatories Clarinet Choir. (it's like a bassoon with clarinet keys and reed). Getsug since then has had the opportunity to study with and perform with some of the world's greatest musicians and particularly saxophonists.
Today, at the age of 34, Getsug is very active on his baritone and tenor around Chicago as well as the rest of the Midwest, South and internationally in France, Italy and most recently London. He is currently holding saxophone seats in The Chicago 12, live The Spirit Big Band, The Roadburner's, Bailey Dee's Late Night Bait, Izzy and the Catastrophic's (Brooklyn NY), Miss Jubilee (St.Louis), Felix and the Cat's and Getsug's very own "Gigs and the Northsider's. Most recently Getsug had the honor of playing lead blues tenor at the Congac blues Fest in France backing Jimi Johnson and also Syleena Johnson. Then joined Ernest Dawkins' Live the Spirit Big Band on baritone for a 2 week tour in France and London performing a piece written by Dawkins dedicated to the 50th anniversary of The "I Have A Dream Speach" by MLK.
Getsug has been teaching for many years in many different atmospheres. He was the general music instructor and band director at The Elaine Locke Charter Academy on Chicago's West Side for 3 years during the early to mid 2000's. Now at The Chicago School of Music and Skinner North Elementary teaching saxophone and clarinet Aaron is right at home teaching kids and adults in the neighborhood he grew up in. His sax/clarinet program can accommodate students of just about any skill level beginner to pro and most any style musically. He also coaches Judo and began coaching at The Menomonee Club at the age of 15 and taught there until recently.
Bethany McKnight is a native of Michigan, where she spent six years teaching student of all ages at the Crescendo Academy of Music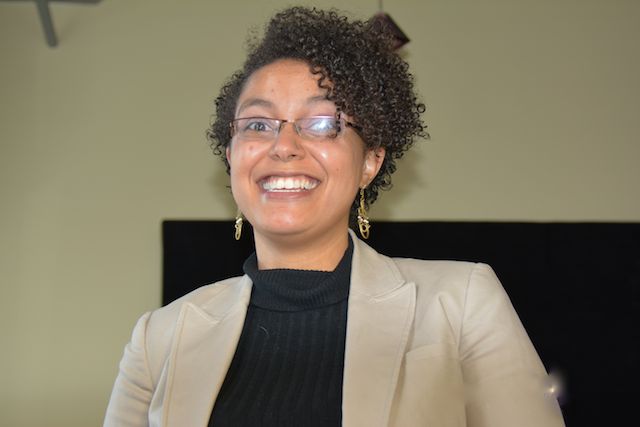 in Kalamazoo before her recent move to Chicago in 2013. Bethany is a passionate and dedicated music educator who enjoys working with students of all ages ang abilities. In addition to private teaching and mentoring, Bethany also spent five years teaching group piano for the Irving S. Gilmore International Keyboard Festival's piano lab program where she gained the experience of working with students with a wide range of ages and abiliites. While her primary emphais is on classical music, she has been integrating her research on music from non-Western cultures into her teaching and playing. Bethany is a graduate of Western Michigan University and Michigan State University where she earned a Master of Music in Piano Pedagogy.

Laura Hoffman is the author of several blues and jazz books for both kids and adults. She has most recently published
The Blues Cookbook
for intermediate pianists, taking those new to blues through various styles with the help of a CD full of accompaniments and examples by Ms. Hoffman. Featured in Today's Chicago Woman as one of the Fifty Women of the Year for her work in music, she has taught at the CSOM since it's inception and remains in high demand as both a teacher and performer. Splitting her time between Chicago and New York City, Ms. Hoffman has worked with such musical artists as Alan Swain, Skip Green, Jack Hubal, Willie Pickens, Duke Ellington, Stan Kenton, Bob Hope, Marilyn McCoo, Al Hirt, Redd Foxx, Liza Minelli, and Lou Washington. A regular in the jazz and blues scene in Chicago, she has performed with jazz trios and quartets all over the greater Chicago area, music-directed several Chicago broadway shows, and worked as a mentor through the Ravinia Festival's outreach program. Ms. Hoffman studies Feng Shui and Yoga in her free time and believes in the creative potential of all individuals. Laura has been teaching at the Chicago School of Music since 1999.
Marc Piane | Acoustic / Electric Bass, Drums, and Electronic Music

Marc is an experienced jazz performer and plays frequently throughout Chicago with Q-Blue, ESP, Lori McClain and many others. He co-founded and co-directs the Summer Lab On Stage program at the University of Chicago Laboratory Schools. He spends his free time going the park with his two kids and riding his bike. His love of jazz and black coffee runs deep, consequently he rarely sleeps. Piane has been teaching at Chicago School of Music since it's inception since 1998. For more info about Marc check out
www.marcpiane.com
.


Carly Stein | Voice



Carolyn Jeanette Stein hails from the suburbs of Chicago where at a young age she sang for Mstislav Rostropovich at a Chicago Gala in his honor. More recently, Ms. Stein created the title role in the U.S. Premiere of Silla by G.F. Handel and was a Pine Mountain Music Festival Resident Artist. Ms. Stein has sung with the Boston Lyric Opera, Opera Boston, Chicago Opera Theater and Ravinia Steans Music Institute. Carolyn holds a Master of Music degree in Vocal Performance from the New England Conservatory, where she was awarded the Helen Haxton Stare Presidential Scholarship. While attending NEC, Ms. Stein studied with Luretta Bybee, was featured in a masterclass with Renée Fleming, and played the roles of Clori (L'Egisto), Dorothée (Cendrillon) and Rosa Gonzales (Summer and Smoke). Prior to her work at NEC, Carolyn studied at the Manhattan School of Music and the Salzburg Mozarteum. Carolyn attended the Chautauqua Institution under the direction of Marlena Malas, singing the roles of Mother Goose (Rake's Progress) and Annina (La Traviata). In addition to her classical roles, Carolyn was a member of the American Musical Theater Ensemble in New York under the direction of Carolyn Marlow. Carolyn's upcoming engagements include Chicago Opera Theater Young Artist and Chicago Lyric Opera Chorus.
Teaching Philosophy
Learning how to sing is about personal development and individual progress. I am a big proponent of maintaining physical health and proper singing technique which is juxtaposed with the focus on the emotional nature of music. These two ideas are crucial for any developing singer.

It is important for me to develop trust with all of my students as we work towards the discovery of their fach. I never like to push my students beyond their natural ability and prefer to work towards singing goals in a healthy manner. Being confident in knowledge of vocal pedagogy (anatomy, physiology, and acoustics) is important to any singer and allows students to work towards a proficient vocal methodology. As students' technique becomes stronger, it is my role to help them connect emotionally to the music as communicating powerful messages is the mark of a fine singer.

In my studio, I believe that each student is unique and will require an individual path towards common voice goals. One of my strengths is my ability to communicate and teach vocal technique. Having more than 17 years of vocal pedagogy education, I have achieved a high proficiency and developed methods to explain these techniques to all of my students.

As a student
I grew up in Northbrook, IL. Growing up, music lessons was a magical privilege that I got to take part in once a week. My father and my teacher exposed me to music from all over the world, in languages that were completely foreign to me and this is what sparked my interest in classical music. When I started lessons, I began singing lyrical musical theater. My teacher was diligent and instructed me that the most important thing to learn first was proper vocal pedagogy. As I became more solid in my technique, we moved onto art song and arias. Of course - we did have fun to!
Other Activities
More than anything, I like to bake. There's something special to me about taking the chaos of different ingredients and putting them together to make something delicious.
Jenninfer Lennon | Voice/Piano, Composition
Composer/Conductor/Singer-Songwriter Jenne Lennon has been described as "A Spectacle," La Telegramme (France), "A Brilliant Singer," Chicago Celtic Fest, "Deliciously Eccentric," Bloomington Herald (Illinois), and "A Haunted Beauty," Chicago Tribune. Critics have donned Jenne "The Janis Joplin of Celtic Music" for her passionate live performances and the unusual strength and depth of her voice. Jenne has performed all over the United States and Europe with some of the top names in World and Celtic music.
As one third of the international trio Shishonnah, Jenne currently resides in Galicia, Spain and Chicago. She is the Choir Director at St. Paul's United Church of Christ in Palatine, Illinois, an instructor of group piano in Spanish and English in Old Town, and works steadily as a voice coach, clinician, and composer throughout the United States. She has contributed the original scores to adapted plays for Yeat's On Baile's Strand 2010, Anhouill's Antigone and Steve Martin's Picasso At The Lapine Agile 2011, and teamed up with producer Roland Labana for The Hyde Park Players' An Evening of Horror and Suspense and Eugene Ionesco's Rhinoceros in 2012. Her most recent work as an arranger, composer, and conductor was featured in the film A Million Miles Away, directed by Jennifer Reeder to be released in the Spring of 2013.
In April of 2012, Jenne received the first annual Distinguished Alumni Award from the esteemed Elgin Children's Chorus. Jenne received a Bachelor of Arts degree in Music Performance from the University of Illinois at Chicago in May of 2006, where she was also awarded the Student Service Award for her outstanding service to the University and International Choral Music. During her career at UIC, she worked with top names in international music, including Dr. Mary Goetze of the International Vocal Ensemble (Indiana University) and creator of Global Voices; Dr. Michael J. Anderson of the International Federation for Choral Music; and African composer Sheesby Matiure.
Jennifer is also a skilled Native American flute player and appeared in an episode of MTV' s Stand In performing with Sting. Her skills are showcased in Shishonnah's recordings and performances, and she continues to work with local and national Native American tribes throughout the United States on many charitable endeavors.
Cathy Litaker I Harp, Piano
Cathy Litaker has been playing harp for 20 years. She did her Undergraduate degree at Indiana University with Susann McDonald, and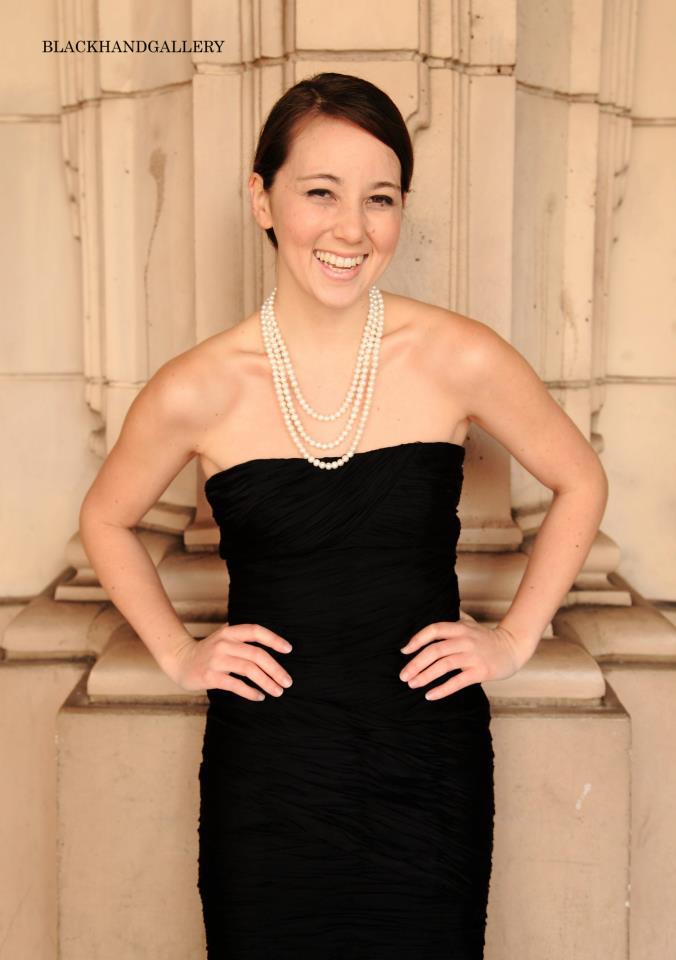 did her Masters degree at Roosevelt University; Chicago College of Performing Arts with Sarah Bullen, Principal Harp of Chicago Symphony Orchestra. She is currently a freelance harpist and teacher in the Chicagoland area, and is an active substitute for Chicago Symphony Orchestra, Lyric Opera of Chicago, and New World Symphony. She has participated in many festivals around the world including YOA Orchestra of the Americas on the South American tour, China tour and Pacific Music Festival in Japan. She has always been active in performing chamber music and is a founding member of the Chicago Harp Quartet; a new group aiming to expand the repertoire and exposure of the harp. Catherine has been teaching for 6 years, beginning with pedagogy classes at IU. She has taught to students of all ages with a strong focus on technique, playing and musicianship.

A native of San José, Costa Rica, Gabriela has won multiple awards and competitions that have lead her to performances in Central, South and North America. Vargas is an active musician in the Chicago area where besides performing with the major classical ensembles, she can often be heard on the Contemporary and Brazilian music scenes. Gabriela received degrees from the Universidad de Costa Rica, Western Illinois University and the Chicago College of Performing Arts at Roosevelt University where she studied with Donald Peck and later with Dionne Jackson who became her mentor and musical inspiration.
Gabriela is an active musician in the Chicago area where besides performing with the major classical ensembles, her love for Latin American and contemporary music has brought her to collaborations with well known Brazilian musicians, as well as performances of works by contemporary composers such as Michael Colgrass, Ian Clarke, Joseph Schwantner and Victoria Bond. Last season, Vargas world premiered the flute, narrator and ensemble version of Victoria Bond's Pater Patriae: A Washington Portrait, which was broadcast live on 98.7WFMT, aired on CAN TV and recorded for Albany Records.
As an orchestral musician, she has worked under numerous conductors such as Emmanuel Villaume, Mark Russell Smith, Chosei Komatsu, Cliff Colnot, Leslie Dunner, James Paul and Alondra de la Parra, performing in venues like the Teatro Nacional de Costa Rica, Teatro Melico Salazar, Auditorio Nacional de Costa Rica as well as the Harris Theater, Auditorium Theater, Lyric Opera of Chicago and the Symphony Center in Chicago.
Vargas has also coached with world renowned flutists such as Robert Langevin, Jeanne Baxtresser, Alberto Almarza and Mathieu Dufour and with instrumentalists members of the Chicago Symphony Orchestra, the Lyric Opera, the Metropolitan Opera, the Cleveland Orchestra and the New York Philharmonic.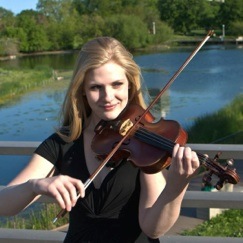 Jenna Anderson currently resides in Chicago, IL where she performs regularly with the Civic Orchestra of Chicago and the Allium String Quartet. As an orchestral musician, Jenna has performed with the Akron Symphony Orchestra, Chautauqua Symphony Orchestra, the Ohio Philharmonic, the Western New York Chamber Orchestra, Mercury Opera of Rochester, NY, and the Erie Philharmonic. She holds a Master's Degree in Violin Performance and Suzuki Pedagogy from the Cleveland Institute of Music and a Bachelor's Degree with Distinction from the Eastman School of Music. Her primary teachers include David Updegraff and the late Zvi Zeitlin. In Cleveland, she studied the Suzuki method in depth with SAA Registered Teacher Trainer Kimberly Meier-Sims. As both a student and teacher of the Suzuki method, Jenna believes that every child can learn to a high level given the proper learning environment. Jenna has taught private and group classes for many different programs in public and private schools and music programs. She served as a string coach for the Chautauqua Institution Music Camp, substitute teacher at the Sato Center for Suzuki Studies, and had private studios in Jamestown, NY, Cleveland, OH and Chicago. Currently she teaches private and group lessons at the Skinner North Classical School, and privately at the Chicago School of Music and the Elmhurst Music Academy.
Natalia Cernaianu I Piano
A Romanian native, Natalia started studying piano at the age of 7, and music immediately became an important part of her life. She earned her Bachelor's Degree in piano performance at the West University of Timisoara, in Romania, where she studied with the renowned Romanian pianist Sorin Dogariu.
In 2005 she started working for the Art High-School "Sabin Dragoi" of Arad, where she accompanied performances and taught piano in an intense music program, for students ages 6 to 19 years old, pursuing careers as musicians. Her students participated in many recitals and won prizes at national and international competitions.
The desire to further develop her musical career and experience new cultures of the world made her continue her studies in the United States. In 2008 she was granted by Eastern Illinois University a Graduate Assistantship in accompanying, and she started working on her Master's Degree in piano performance, under the guidance of Dr. Susan Teicher. As a Concerto Competition winner, in 2010 Natalia had the opportunity to perform as a soloist accompanied by the EIU orchestra. Also in 2010, she was granted by EIU the Outstanding International Student Award.
Her teaching career also continued after moving to USA, where for the two years spent at EIU she taught piano lessons for the Community Music Program, as well as private lessons. Since May 2010 Natalia lives in Chicago and is an active musician, performing often in a duo ensemble with her husband who is a violinist. She also continues introducing other people to the wonderful world of music through her teaching career.