Richard Schieler | Guitar

Richard Schieler is a Chicago area native (aka suburbs). Barely out of college, Richard founded the Chicago School of Music in 1998 when he walked into this little store on North Ave simply looking for a teaching job to supplement performing. He has been teaching since, and at the time, he co-authored an early childhood curriculum and oversaw the development of one of the first distant learning programs in music. Around that time, Schieler developed the pedagogical model for the school to which the success of the school is attributed. He was been used as a source of many publications on the subject of music education. Many of his students have gained acceptance into top music programs. Schieler studied with Claire Callahan and earned a B.M. at CCM- University of Cincinnati and with David Sussman at Harper College. His top musical faves are the Beatles, Bach, Wilco, Neil Young, and Johnny Cash. When not doing things music related Richard might be reading, writing, exercising, or riding his bike.
---
Tamara Anderson | Voice
Grammy Award Winning Singing and Performing Techniques
Specializing in Rock, Pop, Blues, Country, Jazz and Musical Theater
Personalized State-of-the-Art Instruction
Vocal Health, Freedom & Confidence (Balancing the Mind and Body)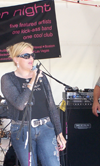 Tamara is an internationally respected Voice Teacher and Performance Coach. She is the founder, creator and inspiration behind 'The Progressive Singer's Vocal and Performance Techniques'. Tamara has a colorful and versatile musical background which includes voiceovers and jingles, singer/songwriter/guitarist, studio producer and talent development. She has taught numerous touring and recording artists, Grammy Contenders and Dove Award Winners on major and indie labels; RCA, Sony, Atlantic, A&M, Jive, Decaydance, Fueled by Ramen, and IRIS Records; also, TV and screen artists on VH1 and MTV, Lionsgate and Warner Brothers Films. She has also worked with winners and finalists on American Idol, America's Got Talent, America's Next Big Band, and Rockstar. Tamara is also the Voice Teacher and Judge for "The Voice of McDonald's", which is there incredible International version of "American Idol"; and through this life changing event she has had the pleasure of working with such greats as; David Foster and Fantasia. Tamara has produced and recorded a CD "Unlimited Love" which was up for several awards, and is currently writing and producing a book, DVD and CD of her Progressive Singing and Performance Techniques for release in the Fall of 2012.
---
Alissa Andraski | Piano and Voice
Alissa's musical training began at Interlochen Arts Academy in Michigan. She holds degrees from The Chicago College of Performing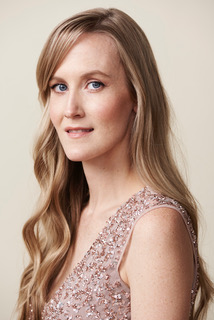 Arts, Florence University of the Arts, and Istituo Europeo in Forence, Italy. After graduating from the conservatory, she moved to Germany to study with Sandra Moon at the Munich Staatsheater am Gärtnerplatz and German language through the University of Munich. While living in Europe she performed in Germany, Italy, Austria, Switzerland and Holland.
Alissa was a Gertrude Opera Young Artist in Austrialia for the 2014 and 2015 seasons. In 2014 she was a finalist in the Royal Melbourne's International Fellowship, In 2015, Alissa was awarded The Opera Studio Melbourne's Van Straten-Tukley Family Foundation Fellowship.
Alissa is a passionate instructor of piano and voice. She has had the opportunity to teach and lecture at schools throughout Europe, Australia, and the U.S. She takes great pride in the progess and accomplishments of her students. Above all, she has a lot of fun pursuing the the joys of musical enrichment with every student she has the pleasure of working with.
---
Louise Rogan |Voice and Piano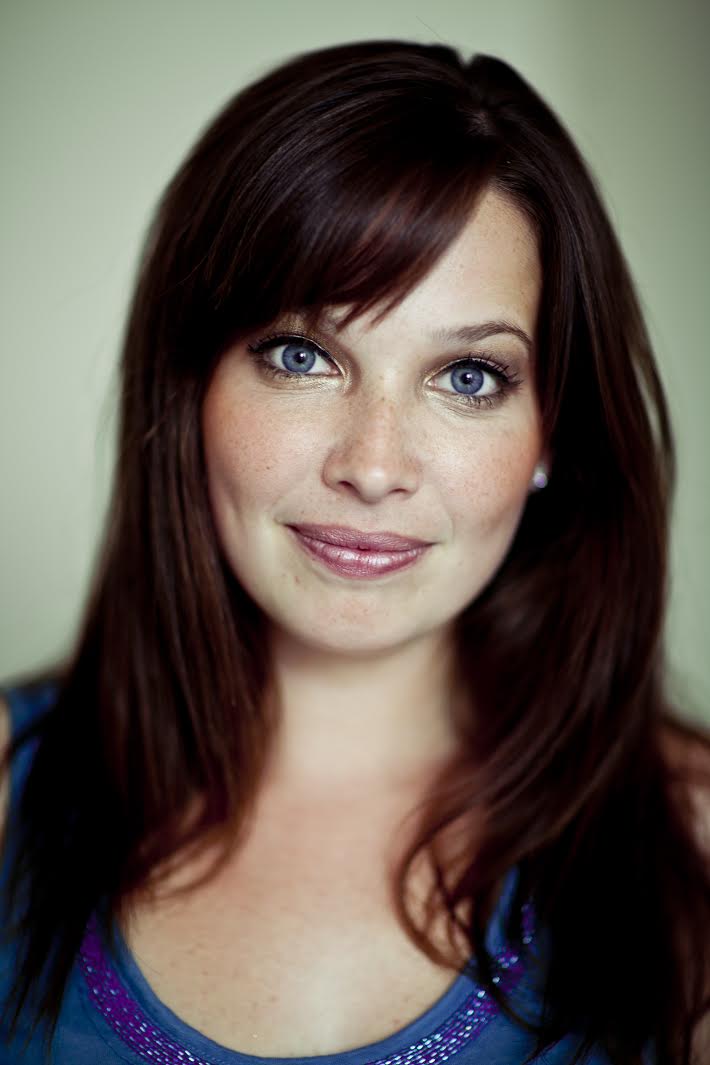 British mezzo-soprano, Louise Rogan is a graduate of the Professional Diploma program at the Chicago College of Performing Arts. Performance highlights at CCPA include Pamela (New York Stories), Third Lady (die Zauberflote), and the title role in the Chicago premier of Amelia by Dargon Hagen. As a member of the Chicago Opera Theater Young Artist Program, Louise performed the role of second Lady (cover) in Die Zauberflote and Masha in Moscow Cheryomushki. Louise spent the 2014-2015 season with the Opera Colorqado as a Young Artist where she performed as Giovanna/II Paggio Juliette. Recently, Louise was the winner fo the Annual Elgin Opera Vocal Competition (2012). Louise received her Bachelor of Music Degree from Chicago College of Performing Arts and a Diploma in Vocal and Opera Studies from the Royal Northern College of Music.
---
Kate Carter | Violin

Kate Carter is a versatile performer and passionate educator. An award-winning violinist, she made her Carnegie Hall solo debut in February of 2014.
As a concerto soloist, Kate has frequently appeared with the Elmhurst Symphony, with whom she is Assistant Concertmaster. In the 2015-2016 season, she will perform Bloch's Baal Shem with the Mid-Columbia Symphony in Washington.
Kate performs with the ensemble Camerata Chicago, with whom she toured Europe in 2013. An alumna of the Civic Orchestra of Chicago, she also appears regularly with the Chicago Philharmonic, Fulcrum Point New Music Project, and other Chicago-based ensembles.
An avid chamber musician, she has collaborated in duo, trio and quartet performances at the Chicago Cultural Center, Green Mill, Sounds of the South Loop, (Un)familiar Music Series, Chopin Theater, and many others. She frequently performs in recital with pianist Louise Chan.
Kate is a dedicated instructor of violin and a registered Suzuki instructor with over 15 years of experience teaching all ages, from beginners to college students to adults. She earned the Doctorate of Music in Violin Performance in 2011 from Northwestern University, where she was teaching assistant to Gerardo Ribeiro. She earned the Master of Music from the Eastman School of Music, where she was teaching assistant to Lynn Blakeslee. She is currently on faculty at Lake Forest College, the Elmhurst Music Academy, and the Christopher Laughlin School of Music.
Kate is passionate about the psychology of performance, helping students to achieve their best performance while also increasing self-confidence and a sense of well-being. She has presented lectures at Chapman University, Salt Creek Music Teachers' Association, and others. She blogs about performance psychology and other performing-related matters at www.fearlessfiddler.com.
---
Aaron Getsug | Saxophone |Clarinet
Today, Getsug is very active on his baritone and tenor around Chicago as well as the rest of the Midwest, South and internationally in France, Italy and most recently London. He is currently holding saxophone seats in The Chicago 12, live The Spirit Big Band, The Roadburner's, Bailey Dee's Late Night Bait, Izzy and the Catastrophic's (Brooklyn NY), Miss Jubilee (St.Louis), Felix and the Cat's and Getsug's very own "Gigs and the Northsider's. Most recently Getsug had the honor of playing lead blues tenor at the Congac blues Fest in France backing Jimi Johnson and also Syleena Johnson. Then joined Ernest Dawkins' Live the Spirit Big Band on baritone for a 2 week tour in France and London performing a piece written by Dawkins dedicated to the 50th anniversary of The "I Have A Dream Speach" by MLK.
Getsug has been teaching for many years in many different atmospheres. He was the general music instructor and band director at The Elaine Locke Charter Academy on Chicago's West Side for 3 years during the early to mid 2000's. Now at The Chicago School of Music and Skinner North Elementary teaching saxophone and clarinet Aaron is right at home teaching kids and adults in the neighborhood he grew up in. His sax/clarinet program can accommodate students of just about any skill level beginner to pro and most any style musically. He also coaches Judo and began coaching at The Menomonee Club at the age of 15 and taught there until recently.
---
Bethany McKnight |Piano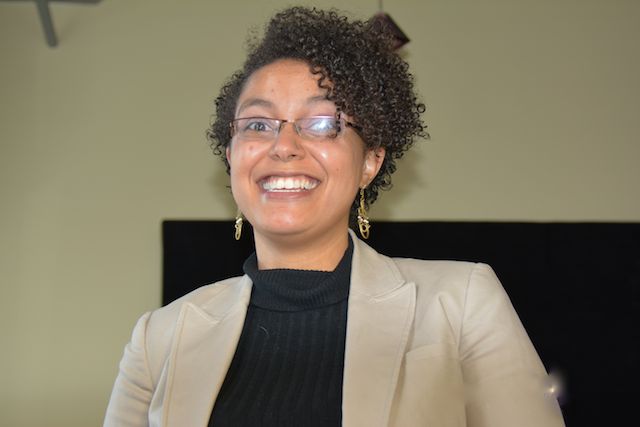 Bethany McKnight is a native of Michigan, where she spent six years teaching student of all ages at the Crescendo Academy of Music in Kalamazoo before her recent move to Chicago in 2013. Bethany is a passionate and dedicated music educator who enjoys working with students of all ages and abilities. In addition to private teaching and mentoring, Bethany also spent five years teaching group piano for the Irving S. Gilmore International Keyboard Festival's piano lab program where she gained the experience of working with students with a wide range of ages and abiliites. While her primary emphasis is on classical music, she has been integrating her research on music from non-Western cultures into her teaching and playing. Bethany is a graduate of Western Michigan University and Michigan State University where she earned a Master of Music in Piano Pedagogy.
---
Laura Hoffman | Piano

Laura Hoffman is the author of several blues and jazz books for both kids and adults. She has most recently published The Blues Cookbook for intermediate pianists, taking those new to blues through various styles with the help of a CD full of accompaniments and examples by Ms. Hoffman. Featured in Today's Chicago Woman as one of the Fifty Women of the Year for her work in music, she has taught at the CSOM since it's inception and remains in high demand as both a teacher and performer. Splitting her time between Chicago and New York City, Ms. Hoffman has worked with such musical artists as Alan Swain, Skip Green, Jack Hubal, Willie Pickens, Duke Ellington, Stan Kenton, Bob Hope, Marilyn McCoo, Al Hirt, Redd Foxx, Liza Minelli, and Lou Washington. A regular in the jazz and blues scene in Chicago, she has performed with jazz trios and quartets all over the greater Chicago area, music-directed several Chicago broadway shows, and worked as a mentor through the Ravinia Festival's outreach program. Ms. Hoffman studies Feng Shui and Yoga in her free time and believes in the creative potential of all individuals. Laura has been teaching at the Chicago School of Music since 1999.
---
Marc Piane | Acoustic / Electric Bass, Drums, and Electronic Music

Marc is an experienced jazz performer and plays frequently throughout Chicago with Q-Blue, ESP, Lori McClain and many others. He co-founded and co-directs the Summer Lab On Stage program at the University of Chicago Laboratory Schools. He spends his free time going the park with his two kids and riding his bike. His love of jazz and black coffee runs deep, consequently he rarely sleeps. Piane has been teaching at Chicago School of Music since it's inception since 1998. For more info about Marc check out www.marcpiane.com.
---
Ashley Armstrong | Voice/Piano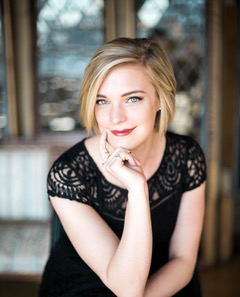 Praised for her "charismatic presence" (Chicago Classical Review) and "velvety voice" (Chicago Tribune),mezzo-soprano Ashley Armstrong is known for her musicianship as well as her desire to inspire in others a curiosity for more knowledge about music. She seizes every opportunity to share and explore her craft. This motivation has afforded her many unique opportunities, such as singing for his Holiness the 14th Dalai Lama of Tibet, and at such celebrated locations as St. Paul's Cathedral at GroundZero, and Chicago's Auditorium Theatre.
This 2017/2018 season, Ms.Armstrong is making her Sarasota Opera debut in their upcoming fall production of La Traviata. Additionally, she premiered the role of Kylie K in the full production of Eric Lindsay's Cosmic Ray and the Amazing Chris withThompson Street Opera. This new opera is about the struggles of a young man,Chris, floundering to find his purpose life and the parallel conflicts of his superhero role model, Cosmic Ray. Other recent appearances include the title role in Chicago Fringe Opera's critically acclaimed Lucrezia by William Bolcom; Missy Mazzoli's Song from the Uproar, also with CFO; The Defiant Requiem with Chicago Symphony Orchestra; Beethoven'sSymphony No. 9 with Chicago combined choirs, and Leading Ladies in collaboration with Old Capitol Opera.
Ms. Armstrong made her operatic debut in 2011 as Third Lady in DieZauberflöte at the Gallagher Bluedorn Performing Art Center, and recently, she received her Chicago premiere at CCPA were she was featured as TheWife in Thomas Pasatieri's The Women,Suzette in Milton Granger's Bluebeard'sWaiting Room, and Ottavia in Monteverdi's L'incoronazione di Poppea. Other opera credits include Mother inMenotti's Amahl and the Night Visitorsand Azucena in a gala presentation of Verdi's Il trovatore. Additionally, she has presented or has been featuredin recitals for the Chicago College of Performing Arts, the University ofNorthern Iowa, Northwestern University, and the Chicago Art Institute. In 2012 she won the senior division of the Iowa chapter of NATS student auditions and the next year she took home second place in the graduate division.
Currently a student of Allan Glassman, Ms. Armstrong received her M.M. from the Chicago College ofPerforming Arts in May of 2016. Before that, she graduated magna cum laude andPi Kappa Lambda with a B.A. in Music and Theatre from the University ofNorthern Iowa, where studied with Jeffrey Brich. During her time as a students he also gave world premieres of many works, including: "Could" by Pete Fernandez,"January Rain" by Thomas Bailey, Just Ann by Rebecca Burkhardt and Cynthia Goatley, Joy by John Schwabe, and Festival te Deum by David Childs
---
LeAnne Bennion I Harp
LeAnne Bennion began playing the harp at the age of nine with her grandmother's encouragement and instruction. LeAnne earned a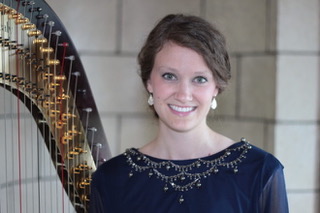 Master of Music from Roosevelt University's Chicago College of Performing Arts and a Bachelor of Music in Harp Performance from the University of Utah. At CCPA she studied with Marguerite Lynn Williams, principal harpist of The Lyric Opera of Chicago. Her teachers include Louise Vickerman (principal harpist of the Utah Symphony), Dr. Carrol McLaughlin (University of Arizona), Dr. Cathy Clayton (University of Utah) and Dr. Heidi Hernandez (Phoenix Symphony). She has participated in masterclasses with Sarah Bullen, Elizabeth Cifani, María Luisa Rayan-Forero, Park Stickney and Delphin Latil.
LeAnne has served several times as an adjudicator for the annual Utah Spring Harp Festival as well as a presenter at the annual University of Arizona Harp Experience harp camp and asa teaching assistant the the Chicago Harp Ensemble.
As an orchestral harpist, LeAnne has performed with Chicago Philharmonic, Chicago Symphonic Winds, The Salt Lake Symphony and The Cathedral Choir of the St. James and the Utah Wind Symphony. As a freelance harpist and experienced chamber artist she performs for events across Chicago.
---
Alyssa Conde | Piano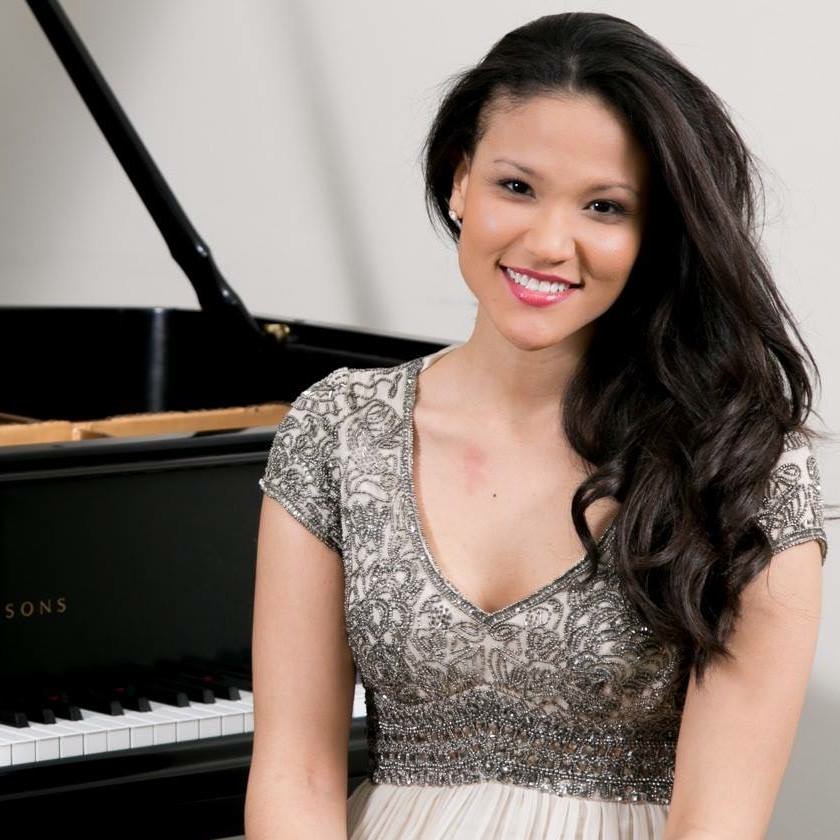 Alyssa Conde holds a Bachelor's Degree in Piano Performance from Florida Atlantic University where she studied with Dr. Irena Kofman. She recently completed her Master's Degree in Piano Performance from Roosevelt University's Chicago College of Performing Arts where she studied under Dr Ludmila Lazar. She is actively performing throughout the United States as well as Europe. Some festivals she has taken part in include, The University of Florida's Summer Academy, Brevard Music Festival where she worked privately with concert pianist Sandra Shen, The Chamber Music Institute in Lincoln Nebraska and the International Academy of Music in Cremona, Italy. In 2012 she was selected to perform at the Palm Beach International Piano Festival representing the USA. As a vocal collaborative artist she attended the 2014 University of Miami's Frost School of Music Summer Program in Salzburg, Austria where she and duo partner Kacey Kurpinsky received honorable mention in the Schloss Mirabell competition. Ms. Conde has performed in Master Classes by Nelson Delle – Vigne Fabbri, James Giles, Enrico Elisi, Mutsumi Moteki, Francois Germain, the Escher String Quartet, and more. Currently a sought after collaborative pianist, and in pursuit of furthering her performing career, she also teaches privately and strives to develop genuine love for music in the younger generation. With a full commitment to music, other activities also hold great importance. She is currently training for her first half marathon, as a healthy lifestyle is priority, she also loves to travel and explore different cultures, cross off her long bucket list, and devote all she can to those she surrounds. Ms. Conde currently resides in Chicago, Illinois.
---
Christine Chon | Violin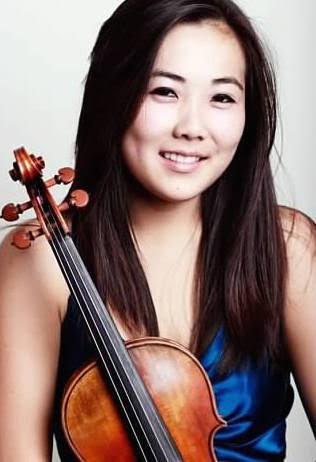 Christine Chon is a teacher and performing violinist in the Chicago area. Recently, she graduated from the Eastman School of Music with a masters degree in Violin Performance and Literature where she was the teaching assistant to Mikhail Kopelman. As a native of California, she first relocated to Chicago to pursue her BM in Violin Performance at the DePaul School of Music with Janet Sung. In 2012, Christine was selected as the DePaul University nominee for the Graduate Arts Award supported by the Jack Kent Cooke Foundation and also finished her term as a violinist with the Civic Orchestra of Chicago. In past summers, Christine has participated in festivals, including Round Top Music Festival, Mimir Chamber Music Festival, and Bowdoin International Music Festival. This past season, Christine has been a part of the Elmgin Symphony Orchestra. Outside of the classical music scene,, she most recently recorded for post-production for Spike Lee's 2015 satirical film Chi-Raq as a guest studio violinst.
---