Our Teachers

Richard Schieler | Guitar

Richard Schieler is a Chicago area native (aka suburbs). Barely out of college, Richard founded the Chicago School of Music in 1998 when he walked into this little store on North Ave simply looking for a teaching job to supplement performing. He has been teaching since, and at the time, he co-authored an early childhood curriculum and oversaw the development of one of the first distant learning programs in music. Around that time, Schieler developed the pedagogical model for the school to which the success of the school is attributed. He was been used as a source of many publications on the subject of music education. Many of his students have gained acceptance into top music programs. Schieler studied with Claire Callahan and earned a B.M. at CCM- University of Cincinnati and with David Sussman at Harper College. His top musical faves are the Beatles, Bach, Wilco, Neil Young, and Johnny Cash. When not doing things music related Richard
might
be reading, writing, exercising or cooking.
Grammy Award Winning Singing and Performing Techniques
Specializing in Rock, Pop, Blues, Country, Jazz and Musical Theater
Personalized State-of-the-Art Instruction
Vocal Health, Freedom & Confidence (Balancing the Mind and Body)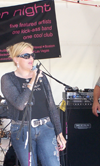 Tamara is an internationally respected Voice Teacher and Performance Coach. She is the founder, creator and inspiration behind 'The Progressive Singer's Vocal and Performance Techniques'. Tamara has a colorful and versatile musical background which includes voiceovers and jingles, singer/songwriter/guitarist, studio producer and talent development. She has taught numerous touring and recording artists, Grammy Contenders and Dove Award Winners on major and indie labels; RCA, Sony, Atlantic, A&M, Jive, Decaydance, Fueled by Ramen, and IRIS Records; also, TV and screen artists on VH1 and MTV, Lionsgate and Warner Brothers Films. She has also worked with winners and finalists on American Idol, America's Got Talent, America's Next Big Band, and Rockstar. Tamara is also the Voice Teacher and Judge for "The Voice of McDonald's", which is there incredible International version of "American Idol"; and through this life changing event she has had the pleasure of working with such greats as; David Foster and Fantasia. Tamara has produced and recorded a CD "Unlimited Love" which was up for several awards, and is currently writing and producing a book, DVD and CD of her Progressive Singing and Performance Techniques for release in the Fall of 2012.
She has taught 1,000 of artists not only privately, but reached them through Master's Classes, Recording Studio Production Classes, and several Workshops as the featured Clinician.

Julia is a Chicago-based violinist and active chamber musician. A native of the Washington DC area, Julia started playing the violin at age 5. She continued to pursue her violin studies at Peabody Preparatory with Rebecca Henry, after which she attended Northwestern where she earned her Bachelor's degree of Music under the tutellage of Blair Milton. Ms. Birnbaum recently completed a two year fellowhip with the Civic Orchestra of Chicago, the training orchestra to the Chicago Symphony Orchestra and recently played as concertmaster under the baton of Lorin Maazel at the Castleton Music Festival. She has also attended Aspen Music Festival, American Institute of Musical Studies in Graz, Austria, CIM's Encore School for Strings, and Indiana University String Academy. Additionally, Ms. Birnbaum has performed with the New World Symphony, the Illinois Symphony, the Aspen Opera Theater Orchestra and the National Symphony Young Associates program. Ms. Birnbaum is also currently teaching violin at the YOURS project, an El Sistema-based program dedicated to building a system of youth orchestras on the west side of Chicago.
Teaching philosophy
My philosophy on teaching entails a mixture of the techniques I was raised on. I originally studied the Russian School of violin, which focuses on emotional performance with an emphasis on rapid technique development and note-reading. During my time at Peabody Preparatory, I was introduced to the Indiana University school of thought created by Mimi Zweig, which focuses on sound development and complete comfort while playing the instrument. My teachers Rebecca Henry, and later my pedagogy professor Stacia Spencer at Northwestern University, helped me completely immerse and understand how to teach these techniques effectively and efficiently. Today, my students are taught through both ear-training (singing, clapping, listening) and note-reading to become the most well rounded and fluid violin players possible.
As a student
When I was five years old, I asked my parents if I could play the violin and I immediately became very serious about my studies. I took violin lessons twice a week and practiced several hours every day. My mother even took meticulous notes at every single one of my violin lessons until I was old enough and then attended my lessons alone! I was constantly occupied with violin throughout my developmental years and played in as many orchestras as possible. Every summer, I would attend a music festival and focus on violin intensely throughout the summer months. I started studying at Peabody Preparatory when I was 11 and studied piano, music theory, music history, and chamber music every Saturday. My life has been completely music driven and I wouldn't change anything about it!
Other Activities
Outside of music, I enjoy reading. long-distance running, and exploring the city of Chicago! Especially with my new adopted puppy named Jerry.
Samantha Opp received her Bachelor of Music degree in Music Therapy from the University of the Pacific in Stockton, California, and is a Board-Certified Music Therapist (MT-BC). She was selected as a winner of the annual Concerto Competition and performed Schumann's Concerto in A Minor in concert with the University Symphony Orchestra. After graduating, Samantha relocated to Minneapolis, Minnesota and completed an internship at Park Nicollet Health Services.
Samantha's internship included work in home hospice, oncology, a bereavement group, and a Parkinson's adult day-center. Following her internship, Samantha gained additional experience working in Chicago with children with autism and other developmental disabilities, in addition to time in a nursing home, and equine therapy barn, and a special needs school. Samantha has also practiced music therapy in California in the oncology unit at Memorial Hospital in Modesto and has assisted in a music enrichment program at Mary Graham Children's Shelter in French Camp.
Samantha has taught private piano lessons for fourteen years. Her studio consists of both normal-functioning students and students with special needs. Samantha's students study a diverse body of musical styles and repertoire, from Beethoven to Christina Perri, based on their interests and musical goals. She is also a part of the Music Teacher's National Association (Northwest Suburban branch) and her students are given the opportunity to participate in the annual piano exams.
During her free time, she enjoys hanging out at coffee shops with her husband. They recently welcomed a new little boy to their family.
Taiwanese pianist Li-Ying Chang graduated with a Master's of Music in Piano Performance from the Peabody Conservatory of Johns Hopkins University, under the tutelage of Benjamin Pasternack. As a musician, Li-Ying seeks to share the transcendent experience of music with others as a solo and collaborating artist. She is currently pursuing an Artist Diploma at the Chicago College of Performing Arts at Roosevelt University, in the studio of Meng-Chieh Liu and Dr. Winston Choi. Li-Ying is a previous winner of the CCPA Showcase at Roosevelt, and played the opening concert at Pianofest 2013. Li-Ying was chosen to collaborate with the CCPA Wind Ensemble for an annual performance at Ganz Hall in 2013. Ms. Chang played the piano with CCPA's Chamber Orchestra as they recorded Thunderwalker, composed by Stacy Garrop, for Cedille Records. Ms. Chang actively performs as a solo pianist and chamber musician in the Chicagoland area and is a teaching instructor at the Chicago School of Music.
Joanne McDade | Piano and Voice
Joanne McDade enjoys teaching piano and voice to children and adults of all ages and abilities. She believes that learning music should be enjoyable, educational and nurturing to the body, intellect and spirit. Joanne has taught private piano and voice for over 20 years. She earned her Bachelor and Master degrees in Piano Performance from California State University, Sacramento, and her Master of Music degree in Vocal Performance from the University of Oregon, where she directed the University Womens' Chorus and taught applied voice. Joanne is a Certified McClosky Voice Technician (CMVT), trained in working with individuals experiencing vocal difficulties or recovering from vocal injury. She has taught at St. Francis High School, Sacramento City College, Sierra College, Umpqua Community College, the University of Oregon, and Hendrix College. Joanne is a lyric soprano and avid recitalist, often performing works by contemporary American composers.
Louise Rogan |Voice and Piano
British mezzo-sopgrano, Louise Rogan is a gradute of of the Professionaol Diploma program at the Chicago College of Performing Arts.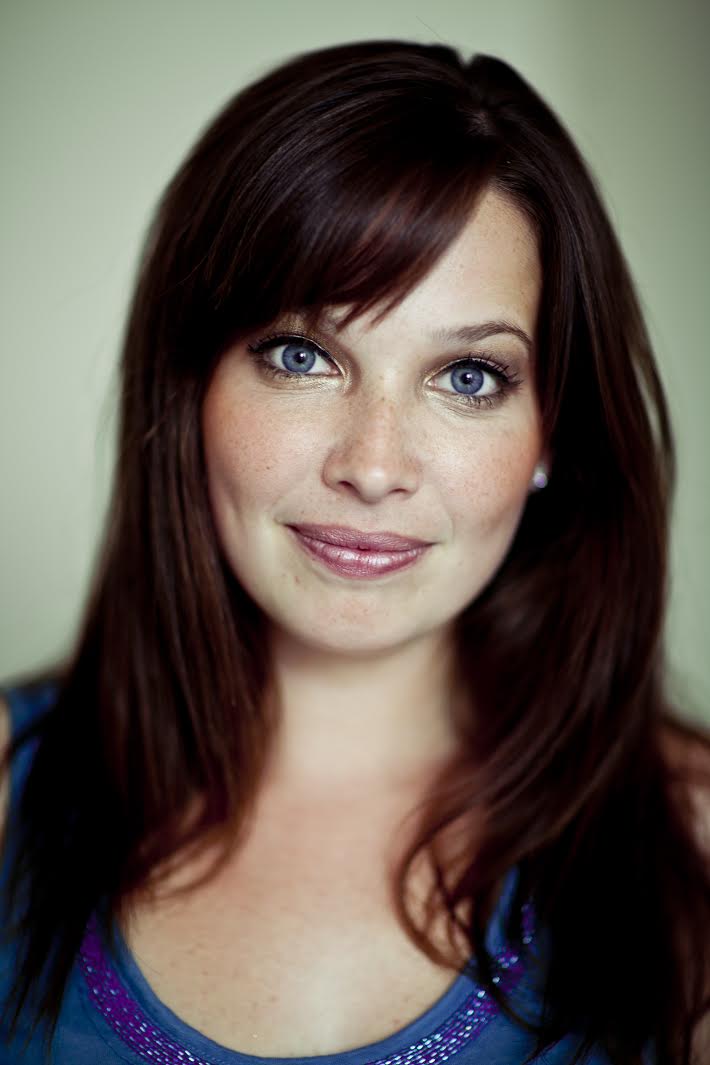 Performacne highlights at CCPA include Pamela (New York Stories), Third Lady (die Zauberflote), and the title role in the Chicago premeier of Amelia by Dargon Hagen. As a member of the Chicago Opera Theater Young Artist Program, Louise performed the role of second Lady (cover) in Die Zauberflote and Masha in Moscow Cheryomushki. Louise spent the 2014-2015 seawson with thOpera Colorqado as a Young Artist where she performed as Giovanna/II Paggio Juliette. Recently, Louise was the winner fo the Annual Elgin Opera Vocal Competition (2012). Louise received her Bachelor of Music Degree from Chicago College of Performing Arts and a Diploma in Vocal and Opera Studies from the Royal Northern College of Music.

Kate Carter earned her Doctorate of Music from Northwestern University, where she was the teaching assistant to Gerardo Ribeiro. Kate received prizes at numerous competitions and participated in international music festivals. Kate is a member of the Chicago Q Ensemble, a string quartet dedicated to performing new music and classic works. Kate is also the Assistant Concertmaster of the Elmhurst Symphony. She has also been featured on recordings of both classical and rock music. Kate is an enthusiastic teacher who loves to incorporate games and humor into lessons. It is called "playing" an instrument, after all! As a teacher, she strives to foster not only a strong foundation in music fundamentals, but also a lifelong love of music .
Kate Carter grew up in Los Alamitos, CA. She fell in love with the violin at a young age and has been hooked ever since. Since leaving CA for music school, Kate lived on the East Coast before finally settling in the Midwest. She loves to be near water, so she is grateful for Lake Michigan.
When Kate is not teaching or performing music, Kate enjoys athletics including running, swimming, dancing, and yoga. She also loves to read.
Aaron Getsug | Saxophone/Clarinet
Aaron Getsug grew up on the north side of Chicago. He was fortunate enough to be able to take advantage of the great schools that Chicago has to offer. At age 11 Getsug began studying baritone and alto saxophone with Ernest Dawkins at the AACM School of Music on Chicago's south side and joined The South Shore Youth Jazz ensemble on 1st chair tenor saxophone at age 16. South Shore was led by Ron Carter under Gallery 37 funding. Both Dawkins and Carter together are responsible for some of the best jazz musicians on the Chicago and International scene's today. Getsug attended Berklee Music College for Saxophone studies with George Garzone and Frank Tiberi of the Woody Herman Orchestra. Theory, ear training, composition, harmony, composition and theory were also studied at Berklee. At this time Bb clarinet, bass clarinet and EEb contra alto clarinet were studied with Peter Kokinias at The Boston Conservatory. Getsug held the EEb contra alto clarinet chair in The Boston Conservatories Clarinet Choir. (it's like a bassoon with clarinet keys and reed). Getsug since then has had the opportunity to study with and perform with some of the world's greatest musicians and particularly saxophonists.
Today, at the age of 34, Getsug is very active on his baritone and tenor around Chicago as well as the rest of the Midwest, South and internationally in France, Italy and most recently London. He is currently holding saxophone seats in The Chicago 12, live The Spirit Big Band, The Roadburner's, Bailey Dee's Late Night Bait, Izzy and the Catastrophic's (Brooklyn NY), Miss Jubilee (St.Louis), Felix and the Cat's and Getsug's very own "Gigs and the Northsider's. Most recently Getsug had the honor of playing lead blues tenor at the Congac blues Fest in France backing Jimi Johnson and also Syleena Johnson. Then joined Ernest Dawkins' Live the Spirit Big Band on baritone for a 2 week tour in France and London performing a piece written by Dawkins dedicated to the 50th anniversary of The "I Have A Dream Speach" by MLK.
Getsug has been teaching for many years in many different atmospheres. He was the general music instructor and band director at The Elaine Locke Charter Academy on Chicago's West Side for 3 years during the early to mid 2000's. Now at The Chicago School of Music and Skinner North Elementary teaching saxophone and clarinet Aaron is right at home teaching kids and adults in the neighborhood he grew up in. His sax/clarinet program can accommodate students of just about any skill level beginner to pro and most any style musically. He also coaches Judo and began coaching at The Menomonee Club at the age of 15 and taught there until recently.
Bethany McKnight is a native of Michigan, where she spent six years teaching student of all ages at the Crescendo Academy of Music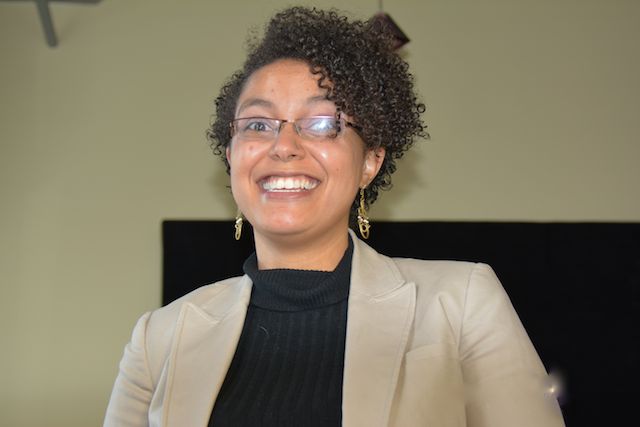 in Kalamazoo before her recent move to Chicago in 2013. Bethany is a passionate and dedicated music educator who enjoys working with students of all ages ang abilities. In addition to private teaching and mentoring, Bethany also spent five years teaching group piano for the Irving S. Gilmore International Keyboard Festival's piano lab program where she gained the experience of working with students with a wide range of ages and abiliites. While her primary emphais is on classical music, she has been integrating her research on music from non-Western cultures into her teaching and playing. Bethany is a graduate of Western Michigan University and Michigan State University where she earned a Master of Music in Piano Pedagogy.

Laura Hoffman is the author of several blues and jazz books for both kids and adults. She has most recently published
The Blues Cookbook
for intermediate pianists, taking those new to blues through various styles with the help of a CD full of accompaniments and examples by Ms. Hoffman. Featured in Today's Chicago Woman as one of the Fifty Women of the Year for her work in music, she has taught at the CSOM since it's inception and remains in high demand as both a teacher and performer. Splitting her time between Chicago and New York City, Ms. Hoffman has worked with such musical artists as Alan Swain, Skip Green, Jack Hubal, Willie Pickens, Duke Ellington, Stan Kenton, Bob Hope, Marilyn McCoo, Al Hirt, Redd Foxx, Liza Minelli, and Lou Washington. A regular in the jazz and blues scene in Chicago, she has performed with jazz trios and quartets all over the greater Chicago area, music-directed several Chicago broadway shows, and worked as a mentor through the Ravinia Festival's outreach program. Ms. Hoffman studies Feng Shui and Yoga in her free time and believes in the creative potential of all individuals. Laura has been teaching at the Chicago School of Music since 1999.
Marc Piane | Acoustic / Electric Bass, Drums, and Electronic Music

Marc is an experienced jazz performer and plays frequently throughout Chicago with Q-Blue, ESP, Lori McClain and many others. He co-founded and co-directs the Summer Lab On Stage program at the University of Chicago Laboratory Schools. He spends his free time going the park with his two kids and riding his bike. His love of jazz and black coffee runs deep, consequently he rarely sleeps. Piane has been teaching at Chicago School of Music since it's inception since 1998. For more info about Marc check out
www.marcpiane.com
.


Carly Stein | Voice



Carolyn Jeanette Stein hails from the suburbs of Chicago where at a young age she sang for Mstislav Rostropovich at a Chicago Gala in his honor. More recently, Ms. Stein created the title role in the U.S. Premiere of Silla by G.F. Handel and was a Pine Mountain Music Festival Resident Artist. Ms. Stein has sung with the Boston Lyric Opera, Opera Boston, Chicago Opera Theater and Ravinia Steans Music Institute. Carolyn holds a Master of Music degree in Vocal Performance from the New England Conservatory, where she was awarded the Helen Haxton Stare Presidential Scholarship. While attending NEC, Ms. Stein studied with Luretta Bybee, was featured in a masterclass with Renée Fleming, and played the roles of Clori (L'Egisto), Dorothée (Cendrillon) and Rosa Gonzales (Summer and Smoke). Prior to her work at NEC, Carolyn studied at the Manhattan School of Music and the Salzburg Mozarteum. Carolyn attended the Chautauqua Institution under the direction of Marlena Malas, singing the roles of Mother Goose (Rake's Progress) and Annina (La Traviata). In addition to her classical roles, Carolyn was a member of the American Musical Theater Ensemble in New York under the direction of Carolyn Marlow. Carolyn's upcoming engagements include Chicago Opera Theater Young Artist and Chicago Lyric Opera Chorus.
Teaching Philosophy
Learning how to sing is about personal development and individual progress. I am a big proponent of maintaining physical health and proper singing technique which is juxtaposed with the focus on the emotional nature of music. These two ideas are crucial for any developing singer.

It is important for me to develop trust with all of my students as we work towards the discovery of their fach. I never like to push my students beyond their natural ability and prefer to work towards singing goals in a healthy manner. Being confident in knowledge of vocal pedagogy (anatomy, physiology, and acoustics) is important to any singer and allows students to work towards a proficient vocal methodology. As students' technique becomes stronger, it is my role to help them connect emotionally to the music as communicating powerful messages is the mark of a fine singer.

In my studio, I believe that each student is unique and will require an individual path towards common voice goals. One of my strengths is my ability to communicate and teach vocal technique. Having more than 17 years of vocal pedagogy education, I have achieved a high proficiency and developed methods to explain these techniques to all of my students.

As a student
I grew up in Northbrook, IL. Growing up, music lessons was a magical privilege that I got to take part in once a week. My father and my teacher exposed me to music from all over the world, in languages that were completely foreign to me and this is what sparked my interest in classical music. When I started lessons, I began singing lyrical musical theater. My teacher was diligent and instructed me that the most important thing to learn first was proper vocal pedagogy. As I became more solid in my technique, we moved onto art song and arias. Of course - we did have fun to!
Other Activities
More than anything, I like to bake. There's something special to me about taking the chaos of different ingredients and putting them together to make something delicious.
Cathy Litaker I Harp, Piano
Cathy Litaker has been playing harp for 20 years. She did her Undergraduate degree at Indiana University with Susann McDonald, and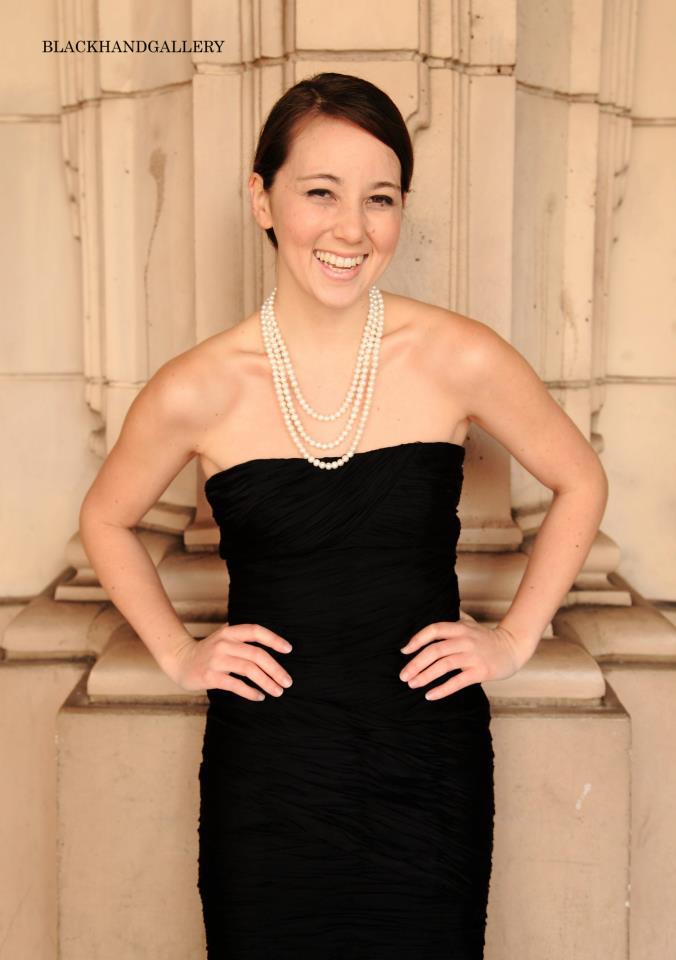 did her Masters degree at Roosevelt University; Chicago College of Performing Arts with Sarah Bullen, Principal Harp of Chicago Symphony Orchestra. She is currently a freelance harpist and teacher in the Chicagoland area, and is an active substitute for Chicago Symphony Orchestra, Lyric Opera of Chicago, and New World Symphony. She has participated in many festivals around the world including YOA Orchestra of the Americas on the South American tour, China tour and Pacific Music Festival in Japan. She has always been active in performing chamber music and is a founding member of the Chicago Harp Quartet; a new group aiming to expand the repertoire and exposure of the harp. Catherine has been teaching for 6 years, beginning with pedagogy classes at IU. She has taught to students of all ages with a strong focus on technique, playing and musicianship.
Rachel Jaffe | Piano, Voice, Flute
Rachel hails from the northern suburbs of Chicago. She received her Ed.M. and teacher certification from Teachers College, Columbia University in Music Education and a Bachelors in Music Education from the University of Illinois - Champaign/Urbana. She has taught private piano, voice and flute all over the Chicagoland area. While in New York she was able to follow her lifelong passion for musical theater by making connections with composers while staging musicals and theater revues. She currently spends her days teaching Choral and General Music at two Chicagoland private schools.
Kyle Dickson, a native of Detroit, began his studies at Winans Academy of Performing Arts and holds a BM in Violin Performance from Michigan State University College of Music where he studied with Dt. Walter Verdehr. While completing his degree, Kyle served as concertmaster of the MSU Concert Orchestra, Assistant Concertmaster of the MSU Symphony Orchestra, and performed with several ensembles including the MSU Chamber Opera Orchestra, Chamber Virtuosi Ensemble, Ad Libitum, and contemporary music ensemble Musique 21.
Kyle was a prize-winning laureate at the 2012 NANM National Concerto Competition, the Simon Clements Music Competition (2007), and the James Tatum Foundation for the Arts Scholarship Competition (2008). He has collaborated with the Ebenezer AME Cultural Series, Lunchtime in Paradise Concert Series "Up and Coming", the DFC Chamber Players Concert Series in Detroit, MI and the TFO Chamber Players in Branson, MO.
Kyle has appeared as a featured soloist in recent performances with the Undergraduate Chamber Symphony, MSU Concert Orchestra, Detroit Festival Camerata, and others playing the concerti of Bach, Bruch and Saint-Saens, Vaughan-Williams' Lark Ascending, and Piazzolla's Las Cuatro Estaciones. A recipient of the Norman Huver Orchestral Fellowship and the Spaulding-Gulliver Award in Music, Dickson has served for two seasons as Concertmaster of the Taneycomo Festival Orchestra in Branson, MO and has performed with the Grant Park Symphony as well as the Jackson, Lansing, Warren and Rochester Symphony Orchestras. In 2013 he was invited to perform with the Opera in the OzarksFestival and recently joined the violin section of the Dearborn Symphony Orchestra. In addition, he is the founder and Artistic Director of the Detroit Festival Camerata; a chamber orchestra based in Detroit that provides accessible chamber music concerts and recitals at venues across the city. Currently Kyle is pursuing graduate studies with Dr. Olga Kaler at DePaul University.